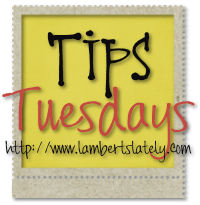 So I was almost about 30,000% sure I was not going to participate in this week's hop thing, since I am not a domestic cleaning diva. But a few ideas popped into my head that works AWESOME for a college home:
Make friends with Lysol. I am a firm believer in air freshener and candles and anything that will make my home not smell like people (and furbabies) live here. But Lysol, if you buy it in a perfume type smell, not only freshens up the house but kills germs and bacteria. Germs and bacteria, my wonderful future science teacher friend Haley has told me, are the real cause of odor. So not only are you smelling an immediate better smell but stopping the smell from coming back. How awesome is that?

Okay, I know I spent another posting rambling on about my charming clutter so I am basically no authority. BUT I do live and die by Clorox Clean Up Wipes. Quick and Easy and Effective. I wish more things in life could be like that! I make a point after I bake or cook to wipe down the stove and all counter space. It takes about 3 seconds and gets rid of nastiness.
If you are going to make the choice to have a furbaby, BUY a vacuum. I just recently got a brand new Bissel Pet Hair Eraser with the Power Paw and folks it was worth every penny. I used to borrow a neighbor's vacuum instead of having my own. That was just terrible. Then I was "gifted" by my very intuitive Momma an old school Dirt Devil. That was just terrible. I was vacuuming on my hands and knees. So again I say, if you are going to make the wonderful choice of bringing a furbaby into your home, you'll need a nice vacuum. It will up the cleaniness quality by like 25 atleast.

I hope these ideas help someone else! I know I am in a constant battle to figure how to balance life, love, school, work, more school and more work. I wish I had a butler/housekeeper but for now I have a nice vacuum, Lysol and Clorox Wipes. It works for us on a daily basis. I always clean the house top to bottom on weekends. Since its so small and cluttered around here it doesn't take long just time and effort. College is a giant learning experience and I just hope mine is helping someone else.

Happy Cleaning!