I took a little break with this little blog over the last few weeks, and I feel like I missed it. Well, no, that's not the right way to say it. I didn't feel like I missed it—I know I missed it. But somehow spending time with my family or going to bed early always trumped putting my millions of thoughts on these proverbial pages.
For 2016 I am recommitting myself to the documentation of our lives here, on this slice of the internet. If not only for the purpose of remembering all the yummy foods I cooked up in the kitchen, the ridiculous books I read, the fun adventures Woods Barbie took and all the lunacy in-between. Especially considering my darling husband got me a brand new Mac Book Pro for Christmas, seems silly not to use it. My sweet husband, knowing I appreciate both old school and new school ways, gave me the laptop and my very own portable Underwood. Lucky girl I am.
Currently around the Johnson Anderson house we are...
Tired.
Since I took most of the latter part of December off work, I'm only today strutting into the office since Dec 17th. Damn, I am already tired just thinking about this week. Having toddlers doesn't really mean you get to sleep in, ever, so during the Christmas vacation I was up a little bit later than normal, but not by much. And thanks to the Christmas present my Dad gave me, I know now exactly how much sleep (or lack of sleep) I am getting. Anyone else have a Fitbit? I have become kind of obsessed with it! I never realized how much I moved during the day. I don't really want to lose weight, so I am still trying to figure out how to best use it As of now, I wear it constantly, but also wear my Polar monitor during my workouts.
Laughing hysterically at this picture from Christmas.
Talk about the adorableness of good old fashioned excitement. Santa's rocking elephants she woke up at 4am to go buy at Home Depot on Black Friday were a total hit!
So, so excited about the return of The Bachelor!
We are cord cutters, and won't be able to watch the premier live—instead we will watch it on Tuesday night via Hulu. Still, I cannot contain my excitement!
Ben
is probably the cutest, most non-cheesy, most genuine guy they have had in a while. Bring on all the crazy bitches!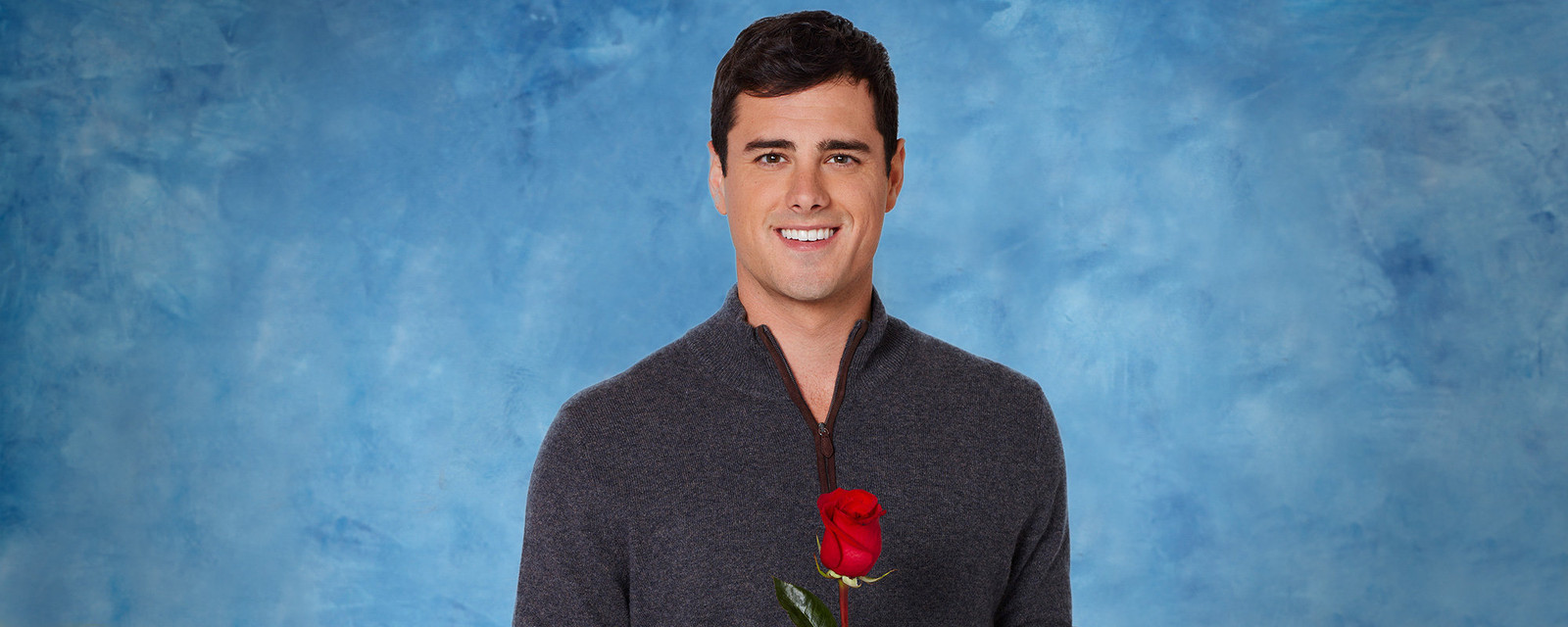 Ben Higgins headshot via ABC
On the lookout for a new show to watch.
MA and I watched
Making a Murderer
(Netflix) in about three days flat. I didn't love it. We also watched Toby Maguire's
The Details
, (Amazon Prime) which I actually hated.
Morning Glory
(Amazon Prime) with Rachael McAdams and Harrison Ford was incredible and might be in my new Top Five Favorites. We rounded out the vacation binge watching with Jonah Hill's
True Story
(Redbox)
.
Highly recommend it. But now, we're in a lull. Anyone have any recommendations? I also polished off a
Nora Roberts
' book. It was a very relaxing weekend.
My truth for the week ahead. God's speed to everyone.